Are you trying to find the best YouTube channel for Java tutorials? Or you want to learn everything from basic to advanced Java and are looking for a top-rated Java YouTube channel to assist you. Or the person idly looking for a list of the best and most popular Java YouTube channels? Then you have come to the right place.
The object-oriented programming language Java is used in a variety of professional fields. If you were to discuss its main uses, they would include the design and development of desktop applications, embedded systems, web applications, scientific applications, and much more.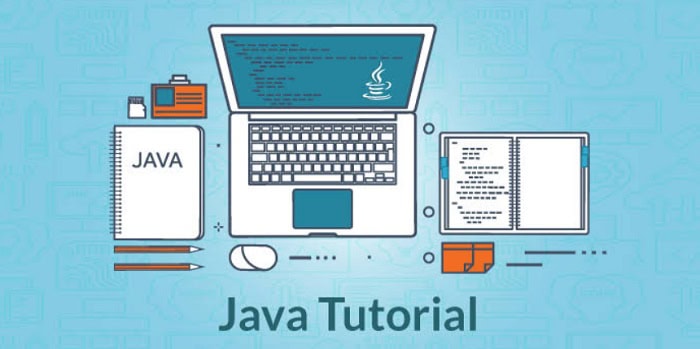 Learning Java programming is a process rather than a task; becoming an expert at this skill takes a lot of time and work. And only some locations can teach you some things about Java. To succeed, you should begin by mastering the fundamentals and gradually increasing your practice.
Best 5 YouTube Channel For Java Tutorials
First, you need to understand basic concepts, and those playlists are arranged sequentially on many websites. So how can we forget the most profound YouTube platform, where abounding resources are freely available to learn and increase your technical skill performances?
Here are some of the best 5 YouTube channels for Java Tutorials:
1. DEREK BANAS
Playlist: YouTube-Derek Banas
Numerous videos on various topics, including gaming, web design, marketing, and more, are available on the channel. The creator publishes new videos according to user demands and what users choose to learn. I chose his playlist of more than 94 videos for Java Video Tutorials.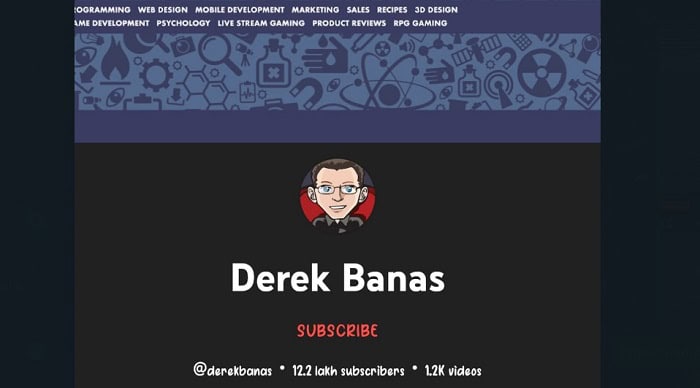 The videos begin with a thorough explanation of what Java is and its purposes. Then, you will study each of the critical ideas individually. After watching every video in order, you will be able to program in Java with confidence.
You can also check out some of this channel's other playlists to become fluent in other languages. The channel offers so much to learn.
2. freeCodeCamp.org YouTube
Playlist: YouTube-freeCodeCamp.org
Because there are so many free video courses available, this YouTube channel is one of the favorites among students. It covers the entire process of learning Java programming. The trainer thoroughly explains each concept throughout the more than nine hours of content in the video.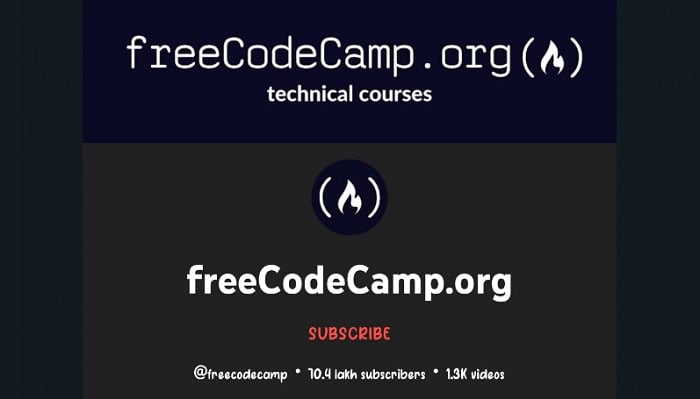 Like other videos, this one begins with a fundamental introduction to Java. You will learn about Keywords, Packages, Constructors, and Access Modifiers in the first few minutes. Then it displays some working tools for you, such as Junit, Maven, IntelliJ Idea, etc.
You will then receive training in additional Java programming topics. After watching the entire video, you will fully know about Java Fundamentals. This will help you create your own Java applications from scratch.
3. CodeWithHarry
Playlist: YouTube-CodeWithHarry
It will help if you use it as your primary source when learning programming languages in Hindi. It contains dozens of videos, most of which are made specifically for beginners and concentrate on a single subject. The author has also released several video tutorial series for learning various ideas and languages.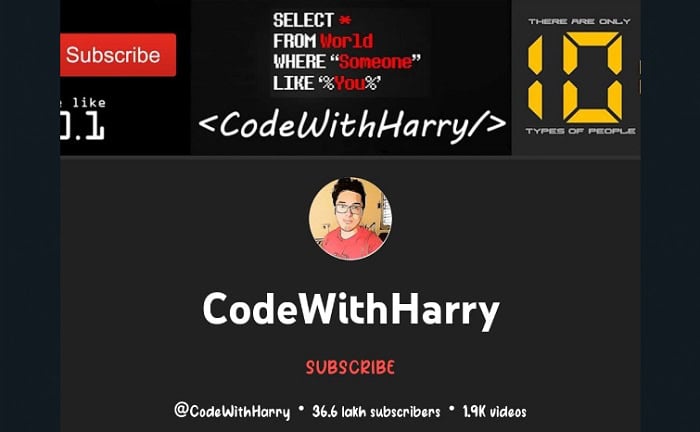 Their Hindi Java Tutorial is the one that finds its mention in the list. The previously mentioned resources were geared toward teaching English, but this is for those who want to learn Hindi.
The video contains more than two hours of step-by-step instructions for learning Java coding. Since the reviews in the comments are generally positive, I decided to include them on the list.
4. Saurabh Shukla's Java
Playlist: YouTube-Java by Saurabh Shukla Sir
For a long time, the channel has offered free video lectures on Java development. You can find a complete series of Java tutorials on this well-liked YouTube channel. Most frequently, it posts a new video each week, and Hindi-language tutorials are available.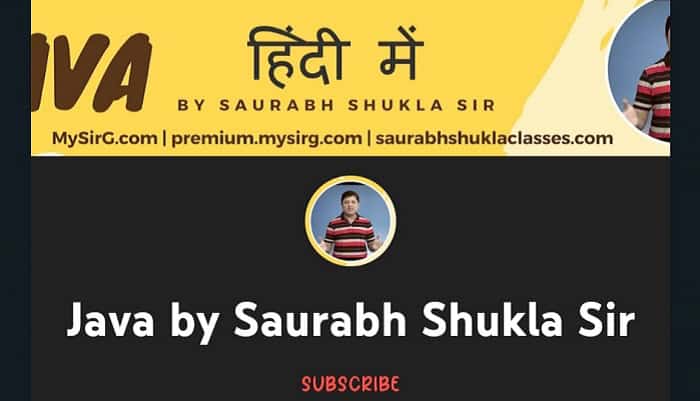 You can find learning materials for beginning and intermediate students, and it is advised to complete the series' videos to learn effectively. Not only will you find basic Java concepts on the channel, but you will also find advanced Java topics in a different playlist.
Explore the playlist section to begin your step-by-step Java learning.
5. ProgrammingKnowledge
Playlist: YouTube-ProgrammingKnowledge
This is a website that provides numerous Java tutorials and practice problems. It covers a wide range of topics, such as object-oriented programming, the fundamentals of the language, and refined ideas for solving problems.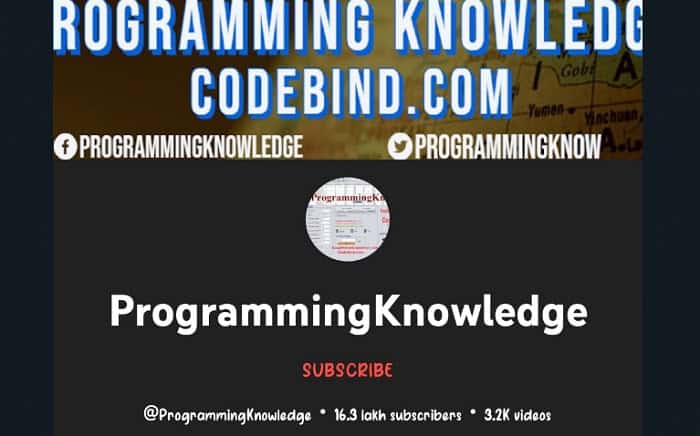 The shorthand 10-15 mins video will assist you in learning about Java's foundations. Setting up your development environment and a gentle introduction are the first steps, and you will then start writing your very first Java program.
Your journey into the world of Java development begins when you create that, with lessons on subjects like Data Types, Variables, Arrays, Operations, Functions, and more.
Conclusion
There has never been a better time to learn how to program than now. If you're looking for a programming language to start with, Java is a great choice.